Westralia (Huddart Parker)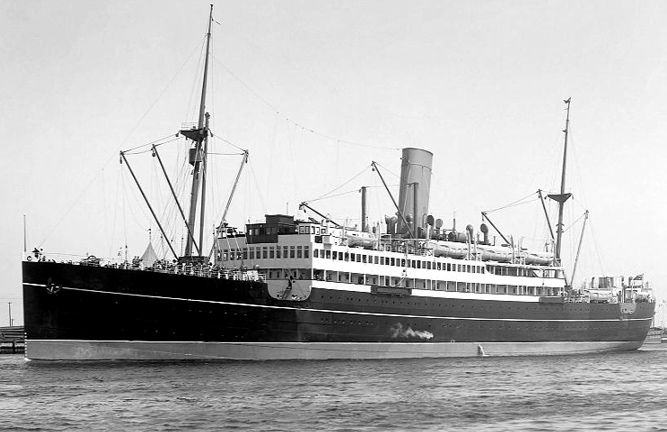 Westralia's requisition for war service came in November 1939, for conversion to an Armed Merchant Cruiser. 1940-41 saw her patrolling in Indonesian, Malaysian and Indian waters and transporting troops between Darwin and Koepang. Pacific area patrolling in 1942 was followed by conversion in the first half of 1943 to a Landing Ship, Infantry. Taking part in operations at Milne Bay, Humboldt Bay, Goodenough Island, Oro Bay, Bougainville, the Philippines and Borneo, she experienced bombing and Kamikaze threats over the next two years. In late 1945 and early 1946 she participated in bringing home service personnel from many South West Pacific islands.
Re-commissioned from late 1947 to April 1949, Westralia joined the merchant ship support group for the British Commonwealth Occupation Force's Australian Component, operating between Australia and Japan. Mediterranean immigrant transport voyages followed (under a further commissioning mid-1949 to February 1950), then later in 1950 she was handed back to her owners.