Merkur (Burns Philp)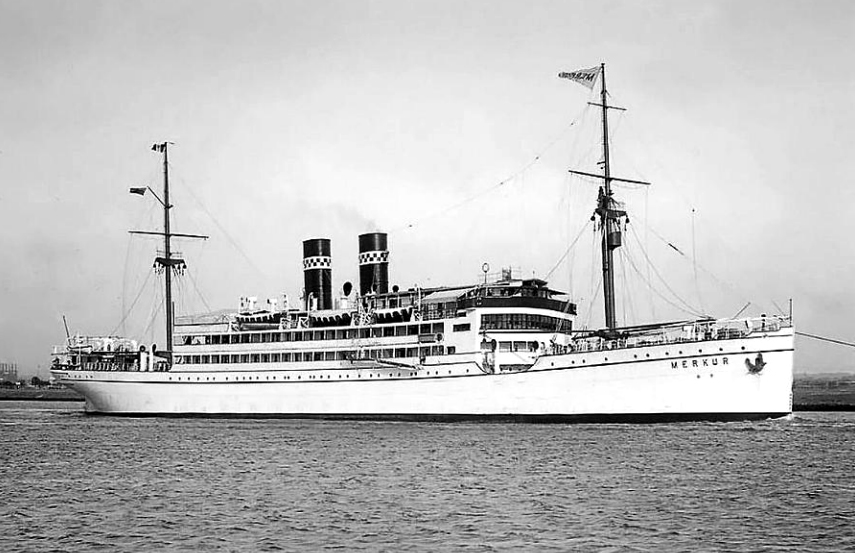 On the outbreak of war with Japan in 1941, the Australian Government requisitioned Merkur as a Fleet Victualling Store Issue Supply Ship, providing support to Allied naval units in the Western Pacific, from Noumea to the Philippine Islands.
She carried out this role to war's end, and reasonably well armed by 1945, was fortunately never singled out for individual enemy attack. However while in Seeadler Harbour during the assembly of the fleet for the Philippines re-capture, she sustained minor damage when an American-marked aircraft (pilot unknown), flying fast at masthead height, hit a neighbouring ship loaded with ammunition, blowing it out of the water with a massive explosion.
From 1946 Merkur remained under charter to the Australian Government, being employed in the transport of service personnel and stores to the Kure, Japan base of the British Commonwealth Occupation Force's Australian Component. She continued in this role until 1948, being handed back to owners after refit the following year.