Kanimbla (McIlwraith McEacharn)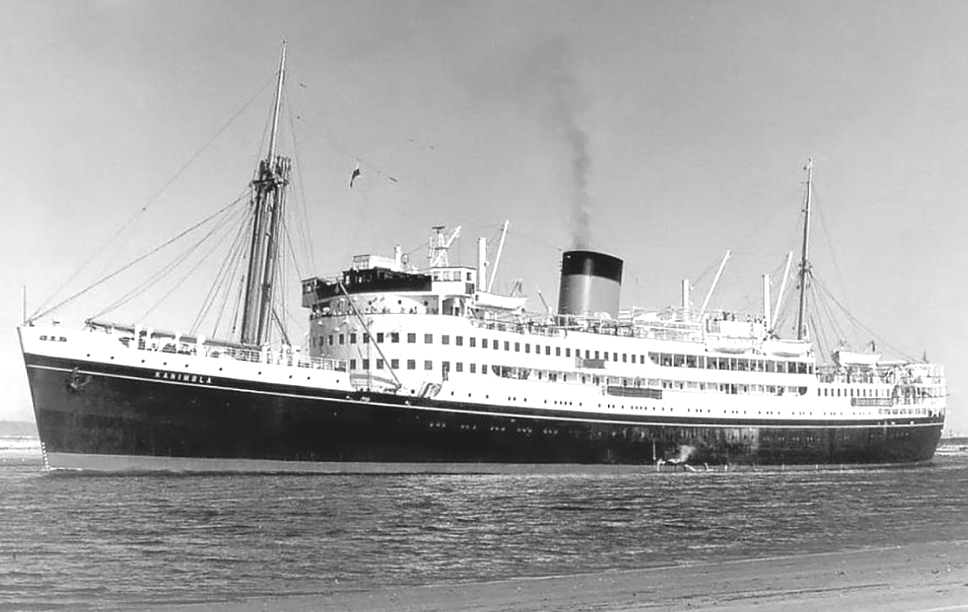 New in 1936, Kanimbla came under requisition in August 1939, for conversion to the Armed Merchant Cruiser role. She then served in Asian, Middle Eastern, Northern Australian and South West Pacific waters until April 1943, then underwent re-conversion to become a Landing Ship, Infantry. Now carrying twenty-six landing barges, Kanimbla took part in landing training at various Australian east coast locations before trooping to Papua New Guinea.
1944 saw her involved in landings under fire, including Hollandia, Morotai and Lingayen Gulf, and in 1945 at Brunei and Balikpapan. From August 1945 to March 1949 she remained under government control, returning released prisoners-of-war and serving troops to Australia, supporting the Australian Component of the British Commonwealth Occupation Force in Japan, taking a new Navy crew to the United Kingdom for HMAS "Sydney" and bringing migrants to Australia. Fortunately unscathed, and after refit, Kanimbla was returned to her owners in 1950.